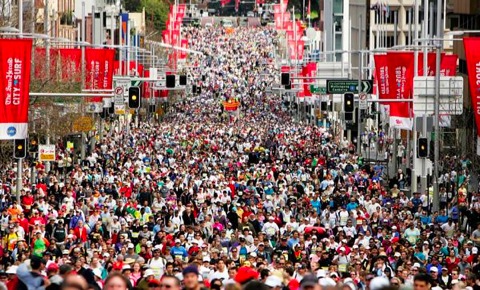 This year again, the app.jbbres.com will run the City2Surf race and raise money for Doctors Without Borders/Medecins Sans Frontières!
Support our team by visiting our fundraising page http://www.fundraise.city2surf.com.au/jbbres and by donating to a good cause

-- the app.jbbres.com team


---
City2Surf

The
City2Surf
is a popular road running event held annually in Sydney, Australia covering a 14 kilometres course. The event is a "fun run" as well as a race, attracting both serious runners and community participants who can choose to run or to walk. It is the largest timed running race in the world.
---
Médecins Sans Frontieres

Médecins Sans Frontières
is the world's leading independent organisation for emergency medical humanitarian aid. We help victims of conflict, respond to chronic food shortages, epidemics and natural disasters. Every year Médecins Sans Frontières sends around 3,000 international field workers to work alongside 22,000 national staff in countries around the world. There they work together to bring emergency medical assistance to the people who need it most and may otherwise have no access to even the most basic life-saving health services.